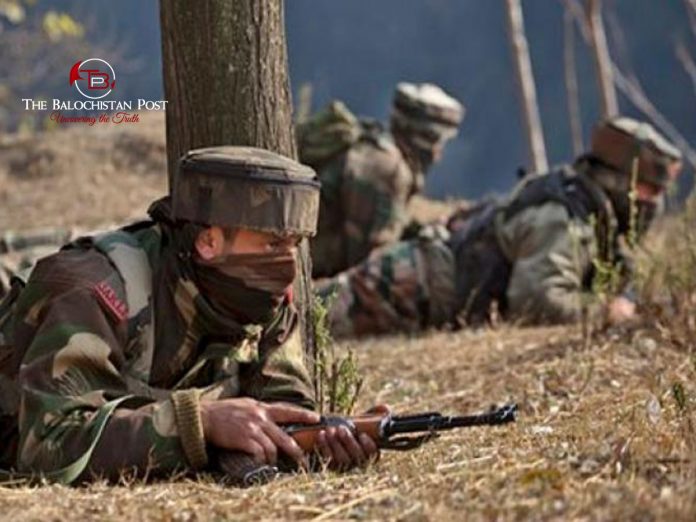 Four soldiers and two suspected rebels were killed on Tuesday in a gunbattle along the highly militarized de facto border that divides the disputed region of Kashmir between India and Pakistan, the Indian army said.
The six combatants were killed in fighting that erupted after a group of militants crossed from Pakistani administered Kashmir to Indian administered portion in Gurez sector, said Indian army spokesman Col. Rajesh Kalia.
He said the army's patrolling party intercepted the infiltrating group early Tuesday.
Military authorities rushed in a reinforcement of soldiers to the mountainous and forested area where they were still conducting searches for other possible militants.
One among the army's fatalities was an officer.
Rebels have been fighting Indian control since 1989. India accuses Pakistan of arming and training the rebels, a charge Pakistan denies.