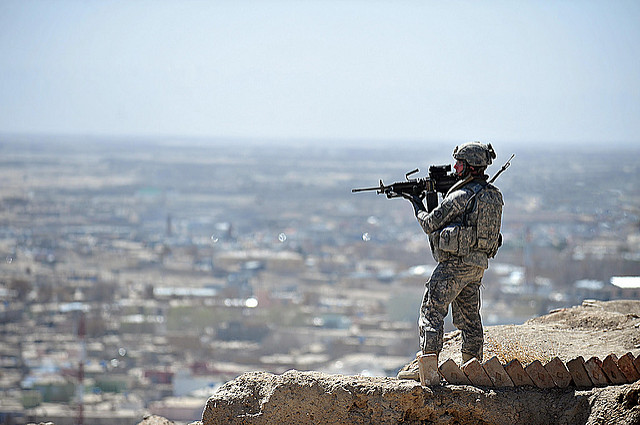 Taliban have launched a major attack on Afghanistan's Ghazni city on Friday.
In a statement, the group said that it has entered the Ghazni city from "different sides".
There were reports of heavy clashes between the terrorists and government forces during the assault.
Ghazni Police Chief Farid Ahmad Mashal said that the skirmishes were reported in Khogyani, Khwaja Omari, and Zanakhan areas, all of them situated on Ghazni's outskirts.
In response, the US forces have launched multiple aerial strikes.
Afghan government officials have said that the Afghan National Defence and Security Forces had controlled all government centers in the city during the attack.
Lt. Col. Martin L. O'Donnell, the spokesman for US forces in Afghanistan was quoted by TOLO news as saying, "US forces responded (to the attack) with close-air support (US attack helicopters) and conducted one strike (drone). In addition, US aircraft conducted a show of presence."
The Kabul-Ghazni highway was out of bounds for traffic during the clashes between the Taliban and government forces, the police said. According to several media reports, casualties were inflicted during the clashes.
Taliban have dramatically increased their attacks on Afghan and coalition forces since spring, this year. Afghan government and some US officials accuse Pakistan's ISI of supporting Taliban fighters, a charge which Pakistan denies.