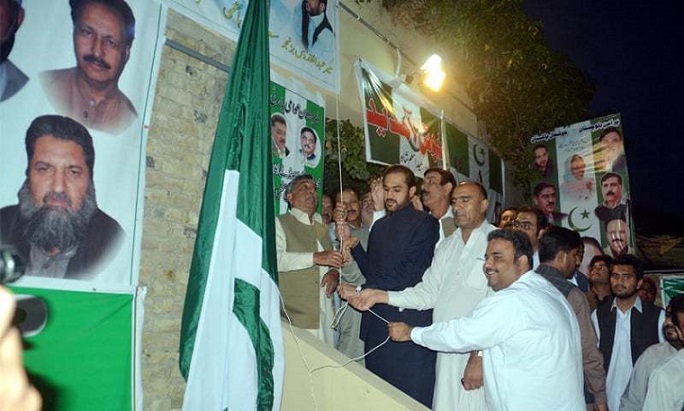 Constituent office of Balochistan Awami Party (BAP) has been attacked by unknown assailants in Khuzdar.
A bomb exploded near the election office of BAP injuring at least two, police officials have confirmed.
According to details received by The Balochistan Post, the constituent office of BAP has been targeted with a bomb causing a huge explosion. Heavy firing followed the bomb blast.
The police officials have confirmed at least two injuries in today's attack on BAP. The injured have been identified as Sanjay Kumar and Allah Baksh.
BAP was launched on March 29 by the Balochistan's then chief minister along with dissident members of political parties, PML-N and PML-Q. Local politicians accuse Pakistani secret services, including ISI, of supporting BAP.
Today's blast in Khuzdar follows attack on PTI office in Hub Chowki, which was carried out yesterday.
A dramatic increase has been observed in attacks on Pakistani security forces and election candidates in Balochistan.
Scores of attacks have been carried out by armed persons against Pakistani security forces in different areas of Balochistan in last few months. Election candidates have also been targeted through out Balochistan.
Responsibility for attacks on other election candidates have been claimed by different pro-freedom armed Baloch groups. However, no group has so far claimed responsibility for today's attack.